LITERACY – Science (Biodiversity)
SOCIAL STUDIES
We watched part of the swearing in ceremony of our new Prime Minister, Justin Trudeau! Students were asked to pay special attention to how Trudeau and his team designed the ceremony to reflect the diversity of people & cultures that make up Canada. This connects with a future social studies unit 🙂
The ceremony also connects to our Rousseau student voice. The swearing in of the Prime Minister is like the introduction of our own Student Council Executive in October.  It is the culmination of the electoral process – which is a an important part of citizenship (participating in the electoral process: running for office/campaigning, voting, respect for leaders & our electoral process).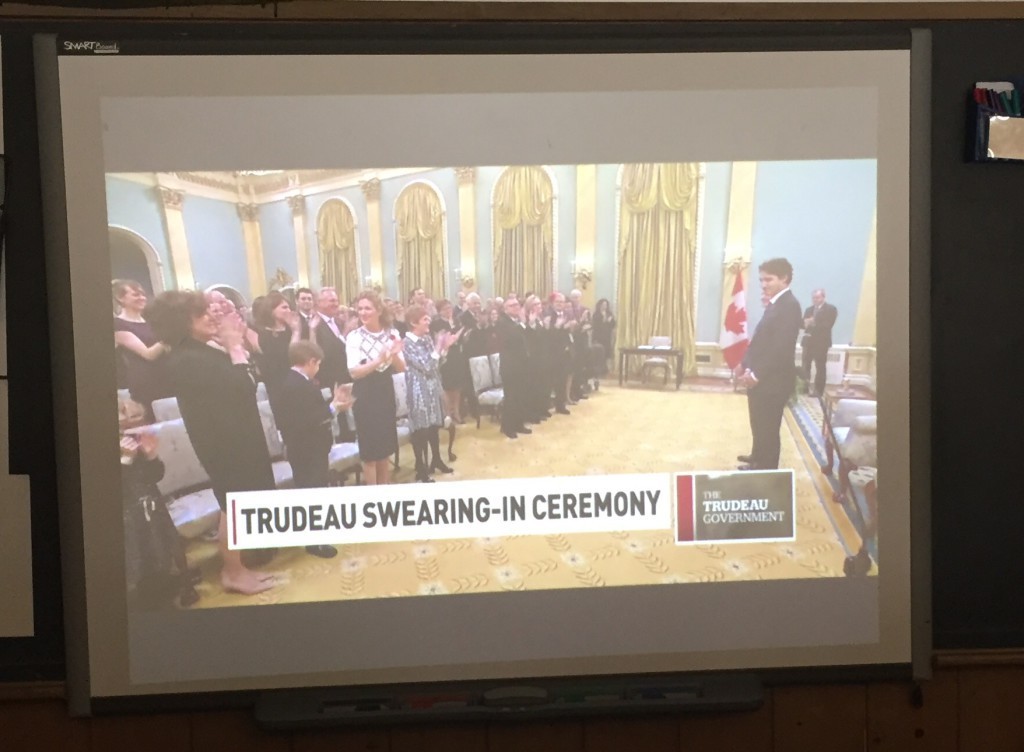 DPA
It was another beautiful day for enjoying the day outside! We had extra time to fit in an additional game of manhunt.
MATH – Geometry
When estimating angles, it's important to put all I thinking on paper.
Success Criteria for Estimating Angles
dotted lines showing benchmarks
square to show 90°
curved lines to indicate angles
 Words and numbers to explain how we used the benchmark
We make sure that we rotate the paper as necessary to have one arm of an angle  horizontal.
This answer for number 1 b) of. 84 shows all these criteria.